Meet Our Team
Name: Li Yong
Experiences: Working in the refrigeration industry in1996 and registering Haocool Industrial Co., Ltd. in 2008.
Name: Chen Hua
Experiences: 10 years
Name: Wang Shuyou
Experiences: Starting learning HVAC in 1960 and working on it until now
Name: Fang Yi
Experiences: Joining in Haocool in 2009 and working in Haocool up to now
Name: Zhang Bo
Experiences: 10 years
Besides design and marketing of cold storage, Haocool also provides customers with recommendation for choosing the relevant products, a full set of program design, procurement, installation, commissioning, and integrated turnkey project services.
Following your ideas, we will offer project plan, design, quotations of different brands' equipment, engineering installation and after-sales service, etc. to provide you with the best project, so you will fund the project that best suits your needs.
Four steps to complete the cold storage construction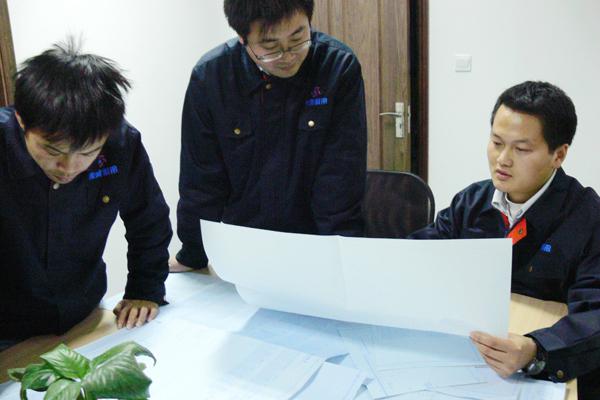 Step One
If you know the following points, you will have a better understanding of the cold storage project that fits your needs
The size of the cold storage: length, width and height. Unit: meters
Inventory temperature of the cold storage: deep freezing -25 ℃ below, frozen storage -18 ℃, fresh preservation 0 ℃, preservation 2 ℃, preservation 10 ℃.
Total inventory of cold storage: 20 tons, 50 tons, 100 tons, 500 tons, 1,000 tons and 5,000 tons.
Daily shipment and retail purchase account for storage capacity: 2%, 5%, 8%, 10%, 20%.
The minimum cooling time of cold storage: 6h, 8h, 10h, 12h, 24h.
Refrigeration unit brands: Emerson(Germany), Copeland(Germany), Bitzer (Germany), Heatcraft (USA), Sanyo (Japan), Maneurop (France), Tecumseh (France), Hitachi (Japan), Frascold (Italy), Carrier (USA), DORIN (Italy)
The equipment of the cold storage project is made domestically or imported from abroad.
Other cold storage solutions providers will simply offer you quotes from the manufacturers. Here at Haocool, we will provide you with comprehensive solutions at each stage from procurement to installation.
Step Two
1. Free consultation on cold storage construction
We need you to provide us with the following data:
1) Application of cold storage
2) Area / Volume (length, width, height) of cold storage
3) If the exterior wall of the cold storage is completed
4) Operating temperature of the cold storage unit
2. Free design and drawing of the cold storage unit
3. Free on-site measurement of cold storage area
Step Three: design and planning of cold storage construction
The Haocool refrigeration business staff put forth great effort to communicate with and understand the customer's needs in order to provide the best solution.
Our design department gathers experience from long-term business relationships where we provide electronic drawings, models, and design programs for a wide range of customers.
Step Four: cold storage construction site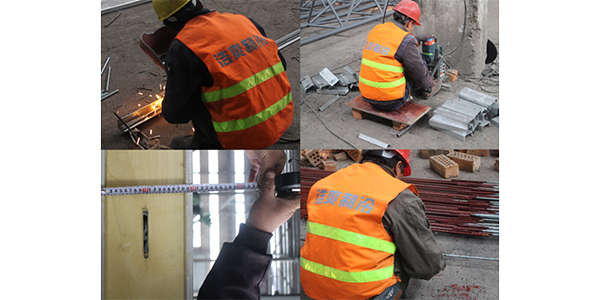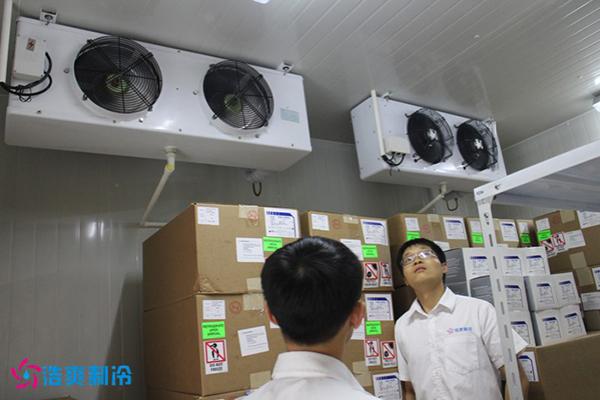 After-sales services
• The warranty period for the refrigeration equipment is 12 months after the equipment passes inspection and acceptance. During the warranty period, any product quality problem with the equipment can be repaired for free.
• Free technical guidance for installation and commissioning of equipment.
• We provide lifetime discounts, wearable parts and assist in upgrades.
• We help the client train two technical operators. We do not charge training fees. Food, accommodation and transportation are the only associated costs.
• Maintenance of unit.
Value-added services
• The technician performs on-site training to the operator during site commissioning so that the operator can operate the equipment independently.
• Continuing communication after sales.
• The company provides users with free consulting advice.
Service support system
The Haocool service support system is in place to respond to any customer communications for repairs or troubleshooting requests.
---