HOWCOOL cold storage project management program is based on refrigeration energy-saving technology, mobile Internet technology, electronic communication technology, industrial automation and refrigeration technology, targeting automatic control systems of refrigeration engineering, automatic control systems of modified atmosphere fresh-keeping devices, intelligent management of cold chain equipment, and intelligent diagnosis of cold chain engineering. The program is able to help users establish high efficiency cold chain cloud platform.
For the engineering projects built by us, the remote operation of the equipment can be checked on a global scale. We will inform users the operation failure and operation status, and provide real-time temperature data, temperature data query and machine operation of the refrigeration unit of the cold storage project within one month. Functions including data query, switch log, fault alarm log, cold storage refrigeration defrost setting, cold storage door opening and closing status and overtime alarm, unit running time, start and stop time, daily power consumption data, and data management are available in the cold storage project management program, thus to comprehensively manage and apply the refrigeration system and operation of the cold storage.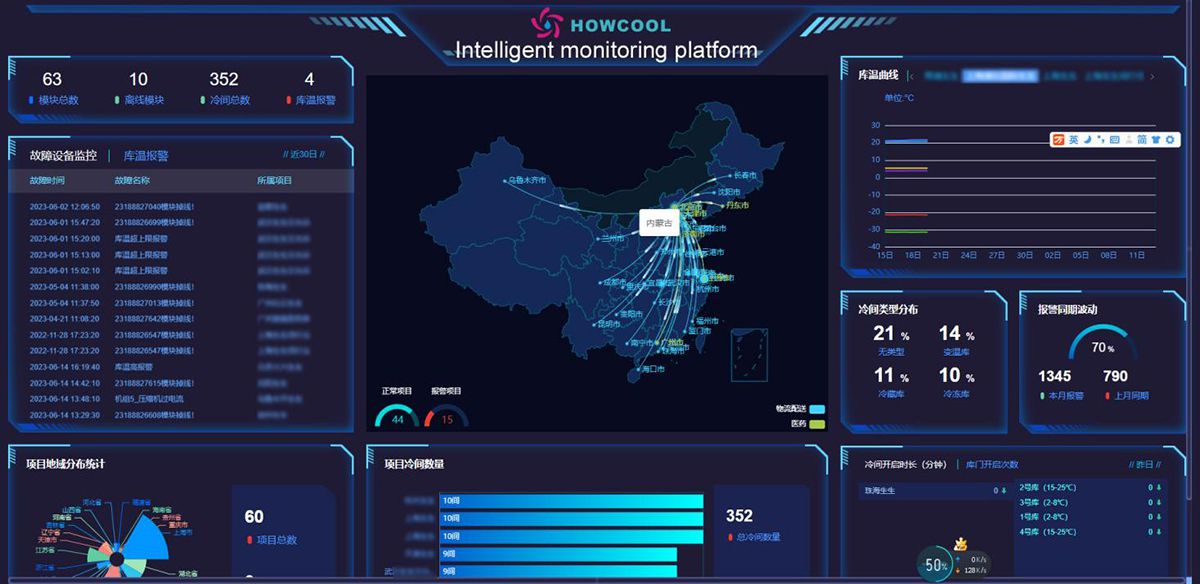 The cold storage project management program allows cold storage managers to check the status of various temperature parameters of the cold storage at any time through the mobile APP. 24-hour supervision of cold storage eliminates the need for managers to be on duty 24 hours a day, and all data logs within 1 month of history are accessible.